Jade Business Park
Phase 1 – 155,000 sq ft (14,399 sq m) of new speculative industrial units from 11,195 sq ft (1,040 sqm) to 31,229 sq ft (2,901 sq m). Enterprise Zone with up to 5 years' free business rates.
45% let – only five units available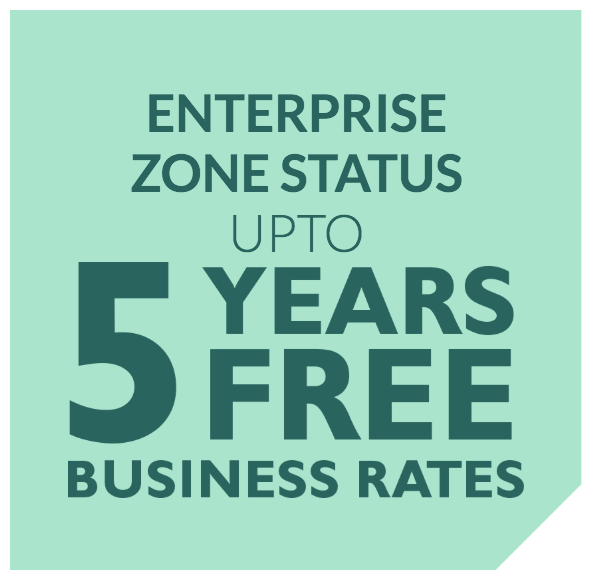 New mixed use industrial and office space to LET
Phase one of the 55-acre site delivers seven new industrial units, totalling 155,000 sq ft of new space for distribution, technology, and advanced manufacturing businesses.  Businesses will join Sumitomo Electric Wiring Systems Europe (SEWS-E), who have taken the 50,000 sq ft unit 6 and Corehaus who have taken our 20,000 sq ft unit 1. The remaining five industrial units at the park range from 11,195 – 31,229 sq ft.
Jade Business Park offers qualifying occupiers a business rates discount which is worth up to £275,000 over a 5-year period of occupation.
County Durham has a vibrant and effective labour market of 258,200 economically active people including:
Managers/directors, professionals and associated professional & technical – 99,900

Administrative & Secretarial and skilled trade occupations – 47,600

Caring, leisure & other services. Sales & consumers services – 46,100

Process plant & machine operatives. Elementary Occupations – 50,500
There are now only five units available to let. Our first tenants Sumitomo Electric Wiring Systems Europe, part of a global Fortune 500 corporation company took occupancy of their 50,000 sq ft unit in the summer of 2020. Innovative modular housebuilder CoreHaus took occupancy of our 20,000 sq ft Unit 1 in January 2021.
Unit 2
16,760 sq ft (1,557.06 sq m)
B1, B2 and B8 uses
Unit 3
16,810 sq ft (1,561.70 sq m)
B1, B2 and B8 uses
Unit 4
11,195 sq ft (1,040.10 sq m)
B1, B2 and B8 uses
Unit 5
11,205 sq ft (1,041.04 sq m)
B1, B2 and B8 uses
Unit 7
31,229 sq ft (2,901.26 sq m)
B1, B2 and B8 uses
JADE BUSINESS PARK PARTNERS