Jade Business Park
Jade Business Park phase 1 was fully occupied little over eighteen months after practical completion delivering 155,000 sq ft of quality new industrial space in Murton, County Durham. Phase two is in the final stages of planning and we hope to deliver over 500,000 sq ft of additional space by mid-2023.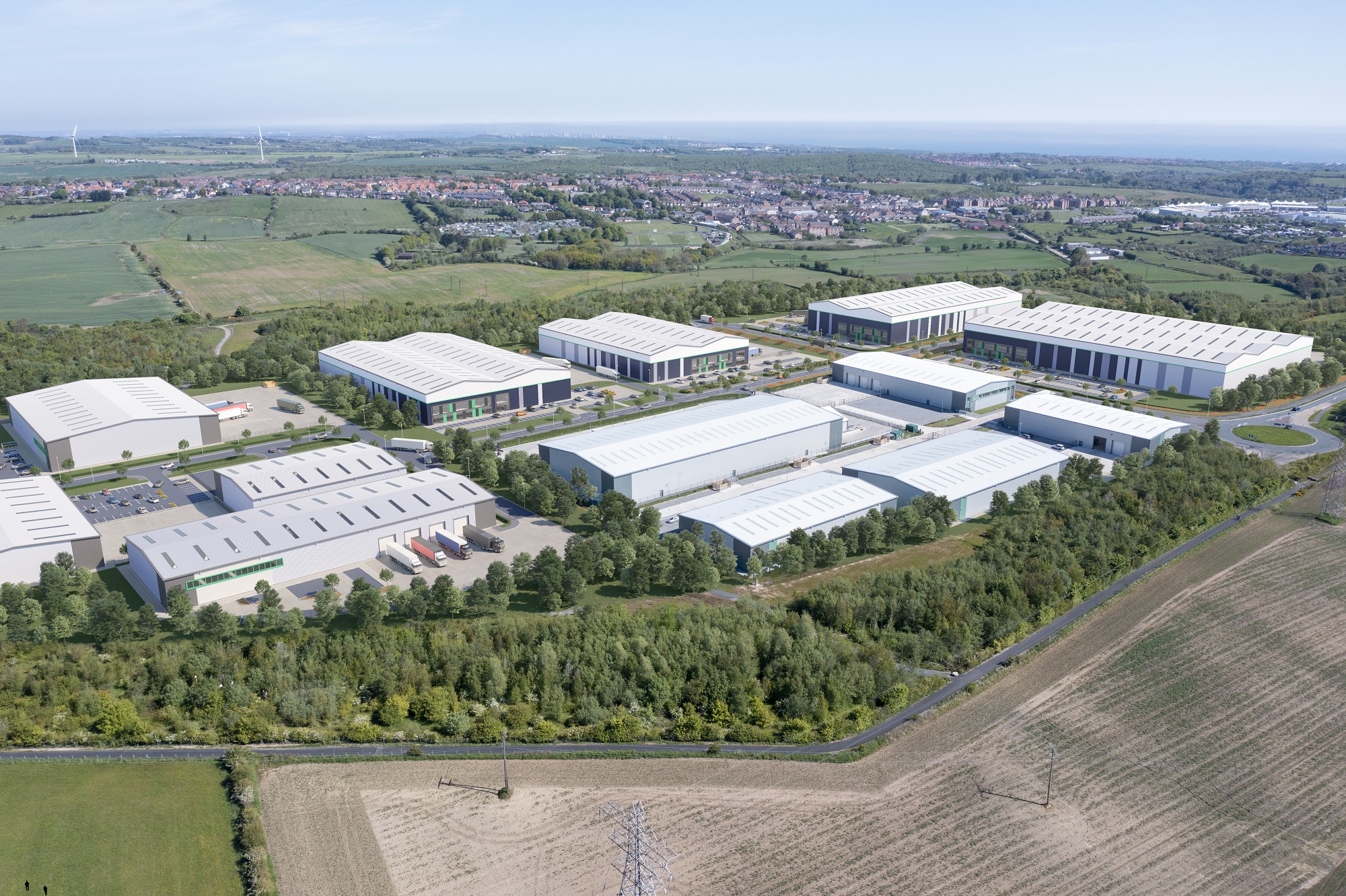 Phase 2 set to deliver in excess of 500,000 sq ft of additional industrial space at Jade Business Park by Q3 2023.
Phase one of the 55-acre site delivered seven brand new industrial units, totalling 155,000 sq ft of new space for distribution, technology, and advanced manufacturing businesses. Jade tenants include Sumitomo Electric Wiring Systems Europe (SEWS-E), innovative modular house builder Corehaus, solar power innovator Power Roll, architectural façade manufacturer ARGLA, RG Distributors Ltd T/A Catering and Sphera.
County Durham has a vibrant and effective labour market of 250,000 economically active people including:
Managers/directors, professionals and associated professional & technical – 104,500

Administrative & secretarial and skilled trade occupations – 47,600

Caring, leisure & other services. Sales & consumers services – 48,100

Process plant & machine operatives. Elementary Occupations – 40,000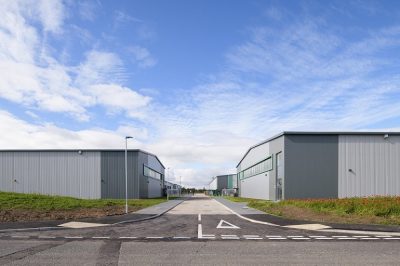 Jade Business Park received funding support from the North East Local Enterprise Partnership's Local Growth Fund.
Since 2015, the Local Growth Fund has invested more than £270m in major capital projects across all seven North East LEP local authority areas. The Local Growth Fund supports the delivery of the North East Strategic Economic Plan, which aims to grow a more productive, inclusive and sustainable North East economy and create 100,000 more and better jobs for the region.
All £270.1m from the Local Growth Fund has now been allocated in the North East LEP region, with all in-progress projects due to reach completion by 2024. Projects supported through the Local Growth Fund help drive innovation, improve support for businesses, support economic inclusion, and either help develop skills infrastructure or enhance strategic transport sites and public transport infrastructure.
To find out more about the Local Growth Fund, visit https://www.northeastlep.co.uk/funding.
Phase one of Jade Business Park is now 100% let. We have outline planning to develop the second phase of Jade Business Park that includes an additional 39.64 acres of development land with six units from 20,000 to 85,000 sq ft. Phase 3 has the capacity to accommodate large scale design and build projects up to 250,000 sq ft.
JADE BUSINESS PARK PARTNERS
Find out more about Jade Business Park