Jade Business Park
Phase 1 – 155,000 sq ft (14,399 sq m) of new speculative industrial units from 11,195 sq ft (1,040 sqm) to 31,229 sq ft (2,901 sq m). Enterprise Zone with up to 5 years' free business rates.
93% let – only one unit available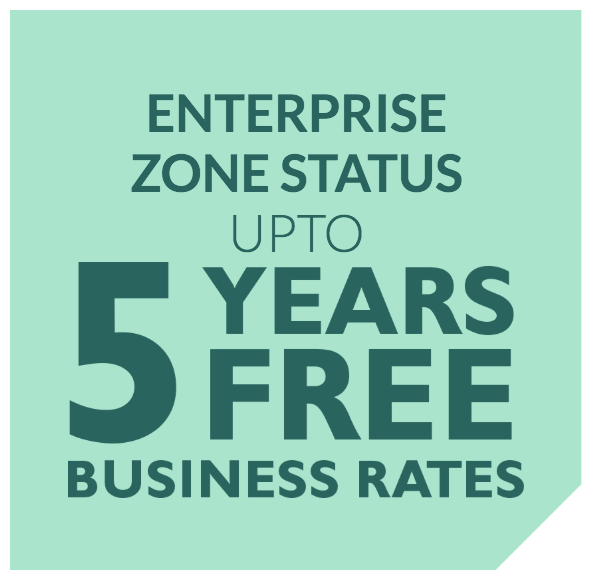 New mixed use industrial and office space to LET
Phase one of the 55-acre site has delivered seven new industrial units, totalling 155,000 sq ft of new space for distribution, technology, and advanced manufacturing businesses. Businesses will join Sumitomo Electric Wiring Systems Europe (SEWS-E), who have taken the 50,000 sq ft unit 6, innovative modular house builder Corehaus who have taken 20,000 sq ft unit 1 and solar power innovator Power Roll who occupy unit 5 (11,109 sq ft). Units 2, 3 and 7 are currently under offer with the final remaining unit, unit 4 providing 11,195 sq ft of space.
Jade Business Park offers qualifying occupiers a business rates discount which is worth up to £275,000 over a 5-year period of occupation.
County Durham has a vibrant and effective labour market of 258,200 economically active people including:
Managers/directors, professionals and associated professional & technical – 99,900

Administrative & Secretarial and skilled trade occupations – 47,600

Caring, leisure & other services. Sales & consumers services – 46,100

Process plant & machine operatives. Elementary Occupations – 50,500
There is now only one unit available to let. Our first tenants Sumitomo Electric Wiring Systems Europe, part of a global Fortune 500 corporation company took occupancy of their 50,000 sq ft unit in the summer of 2020. Innovative modular housebuilder CoreHaus took occupancy of our 20,000 sq ft Unit 1 in January 2021. Solar power innovator Power Roll moved into their  11,205 sq ft unit in July 2021. Units 2, 3 and 7 are under offer.
Unit 2 (Under Offer)
16,760 sq ft (1,557.06 sq m)
B1, B2 and B8 uses
Unit 3 (Under offer)
16,810 sq ft (1,561.70 sq m)
B1, B2 and B8 uses
Unit 4
11,195 sq ft (1,040.10 sq m)
B1, B2 and B8 uses
Unit 5 (LET)
11,205 sq ft (1,041.04 sq m)
B1, B2 and B8 uses
Unit 7 (Under offer)
31,229 sq ft (2,901.26 sq m)
B1, B2 and B8 uses
JADE BUSINESS PARK PARTNERS
Find out more about Jade Business Park