Jade Business Park
Phase 1 – 155,000 sq ft (14,399 sq m) of new speculative industrial units from 11,109 sq ft (1,032 sqm) to 31,098 sq ft (2,889 sq m). Enterprise Zone with up to 5 years' free business rates.
50,000 sq ft pre-let to Sumitomo Electric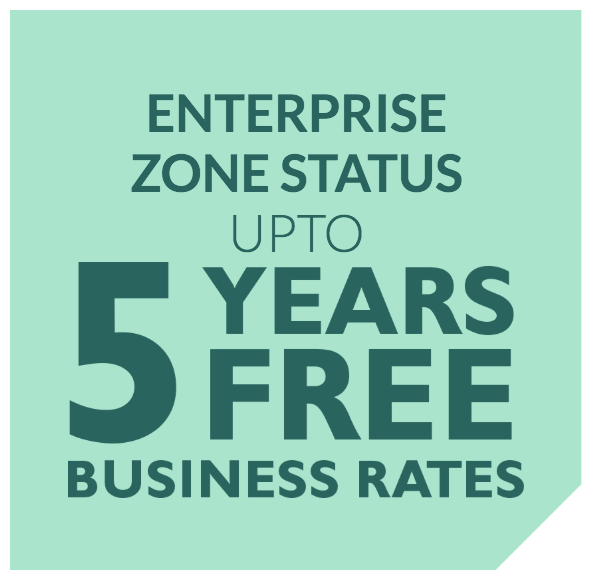 New mixed use industrial and office space to LET
Phase one of the 55-acre site delivers seven new industrial units, totalling 155,000 sq ft of new space for distribution, technology, and advanced manufacturing businesses.  Businesses will join Sumitomo Electric Wiring Systems Europe (SEWS-E), who have taken the 50,000 sq ft unit 7. The remaining six industrial units at the park range from 11,109 – 31,098 sq ft.
Jade Business Park offers qualifying occupiers a business rates discount which is worth up to £275,000 over a 5-year period of occupation.
County Durham has a vibrant and effective labour market of 259,300 economically active people including:
Managers/directors, professionals and associated professional & technical – 94,500

Administrative & Secretarial and skilled trade occupations – 61,300

Caring, leisure & other services. Sales & consumers services – 41,800

Process plant & machine operatives. Elementary Occupations – 50,500
Contact Us
For further information
There are six units available to let with the first 50,000 sq ft unit pre-let to Sumitomo Electric Wiring Systems Europe, part of a global Fortune 500 corporation company.
20,023 sq ft (1860.17 sq m)
B1, B2 and B8 uses
Unit 2
16,653 sq ft (1,547.17 sq m)
B1, B2 and B8 uses
Unit 3
16,653 sq ft (1,547.17 sq m)
B1, B2 and B8 uses
Unit 4
11,109 sq ft (1,032.10 sq m)
B1, B2 and B8 uses
Unit 5
11,109 sq ft (1,032.10 sq m)
B1, B2 and B8 uses
Unit 7
31,098 sq ft (2,889 sq m)
B1, B2 and B8 uses
JADE BUSINESS PARK PARTNERS