Jade Business Park
Phase 1 – 155,000 sq ft (14,399 sq m) of new speculative industrial units from 11,195 sq ft (1,040 sqm) to 31,229 sq ft (2,901 sq m). Enterprise Zone with up to 5 years' free business rates.
93% let – only one unit available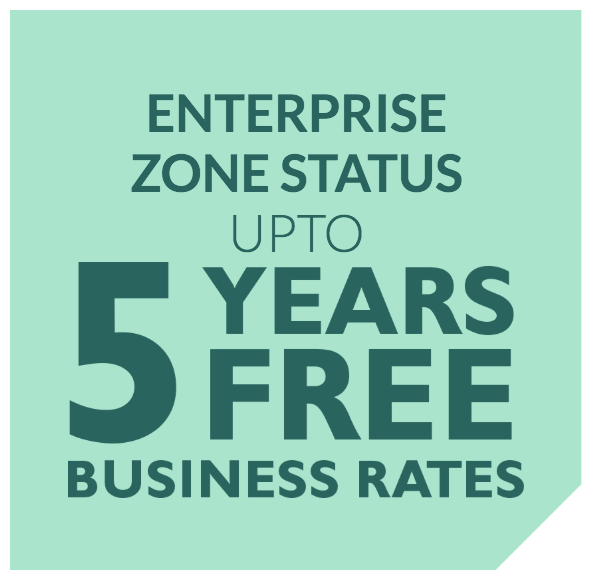 New mixed use industrial and office space to LET
Phase one of the 55-acre site has delivered seven industrial units, totalling 155,000 sq ft of new space for distribution, technology, and advanced manufacturing businesses. Jade tenants include Sumitomo Electric Wiring Systems Europe (SEWS-E), innovative modular house builder Corehaus, solar power innovator Power Roll, architectural façade manufacturer ARGLA and RG Distributors Ltd T/A Catering. This leaves only one available on Phase One, unit 4 providing 11,195 sq ft of space.
Jade Business Park offers qualifying occupiers a business rates discount which is worth up to £275,000 over a 5-year period of occupation.
County Durham has a vibrant and effective labour market of 250,000 economically active people including:
Managers/directors, professionals and associated professional & technical – 104,500

Administrative & Secretarial and skilled trade occupations – 47,600

Caring, leisure & other services. Sales & consumers services – 48,100

Process plant & machine operatives. Elementary Occupations – 40,000
Phase one of Jade Business Park is now 93% let with only unit 4 remaining offering 11,195 sq ft of space. We have outline planning to develop the second phase of Jade Business Park that includes an additional 39.64 acres of development land with six units from 20,000 to 85,000 sq ft. Phase 3 has the capacity to accommodate large scale design and build projects up to 250,000 sq ft.
Unit 2 (LET)
16,760 sq ft (1,557.06 sq m)
B1, B2 and B8 uses
Unit 3 (LET)
16,810 sq ft (1,561.70 sq m)
B1, B2 and B8 uses
Unit 4
11,195 sq ft (1,040.10 sq m)
B1, B2 and B8 uses
Unit 5 (LET)
11,205 sq ft (1,041.04 sq m)
B1, B2 and B8 uses
Unit 7 (LET)
31,229 sq ft (2,901.26 sq m)
B1, B2 and B8 uses
JADE BUSINESS PARK PARTNERS
Find out more about Jade Business Park